Compare Classen Turf Rakes
Classen Turf Rakes are versatile and portable dethatchers and make quick work of lifting grass-choking thatch from the surface level, which allows the soil and grass to breathe and retain moisture and nutrients . Folding handles make these turf rakes excellent for rental use. Attachments for seeding are also available. Classen… serious lawn care made easy!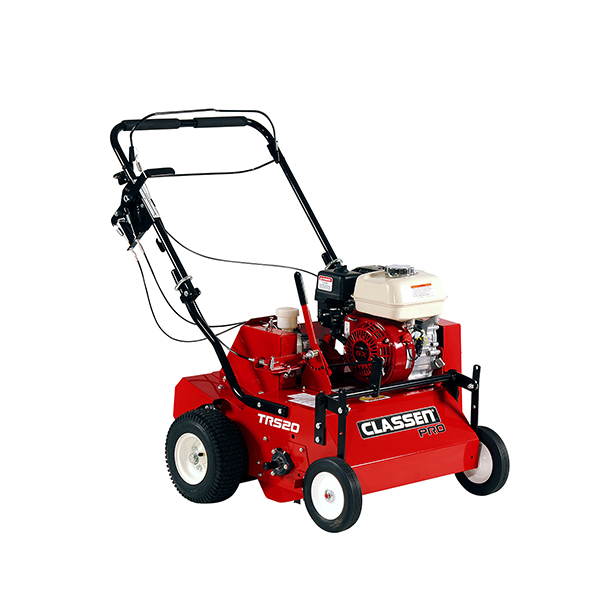 PRO Hydro-Drive Turf Rake
Operates forward and reverse with infinitely variable speed from 0 to 3.4 mph. Makes loading and unloading on ramps a snap and is great on hills. The PRO Hydro-Drive Turf Rake can be converted to a spring-tine rake or vertical cutter in minutes
Learn More
Walk-Behind Turf Rake
Our most compact and easy-to-use turf rake with fold-down handles for easy transport. Multiple blade options available to dethatch any turf and converts in minutes to an overseeder or vertical slice aerator.
Learn More
Why Dethatch with a Classen Turf Rake?
Thatch collects above the soil at surface level and becomes intertwined in grass stems.  As the build up increases the matter becomes stacked and then packs down, causing healthy grass blades to become stressed and weaken. Dethatching is important to maintain a healthy lawn.
---