BUY OR RENT CLASSEN EQUIPMENT
You can own your Classen equipment or feel like a Pro and rent Classen equipment for a project.
WHY CLASSEN EQUIPMENT?
Turf renovation and maintenance requires informed professionals and quality equipment. Learn more about best practices for dethatching, aeration, and overseeding.
Classen Makes Owning & Renting Lawn Care Equipment Simple
Simple to use, maintain, and transport
At Classen, we're serious…about keeping our lawn care equipment simple. Simple to use, maintain, and transport. Whether you rent or own you'll love our line of aerators, sod cutters, turf overseeders, and turf rakes. You'll accomplish more turf care jobs in less time. Classen equipment has fewer moving parts to repair or replace, so there's less downtime and greater utilization. Plus features like hydrostatic drives, fold-down handles, flip-up platforms, and built-in tie-down brackets make transport easy to and from the work area.
Why Classen Aerators?
There's a Classen turf aerator for every application. Our line of aerators includes walk-behind and riding models, including our steerable compact. Our PRO PowerSteer™ aerator is designed to turn without lifting the tines out of the ground for non-stop aeration. Classen… serious lawn care made easy!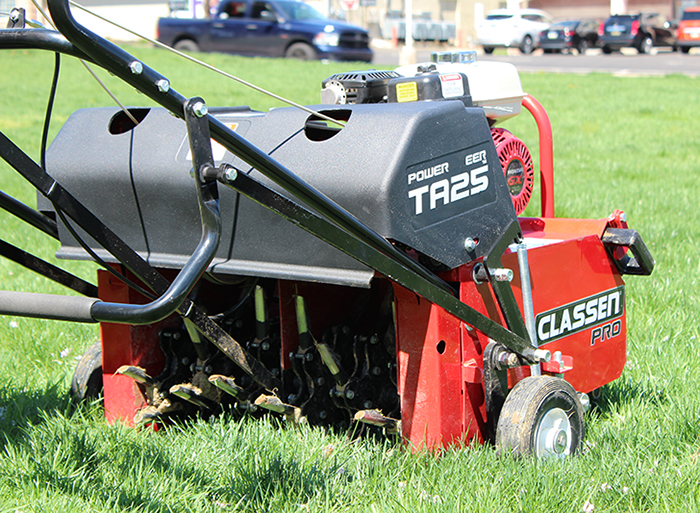 Why Classen Sod Cutters?
Classen sod cutters deliver the precise cut you need. Whether your project is relocating or re-positioning sod, expanding an existing flower bed, or establishing a new planting area, a Classen Sod Cutter gets the job done fast!
Why Classen Turf Rakes?
Classen turf rakes provide reliable and consistent dethatching for turf and lawns. Available in self-propelled or walk-behind models.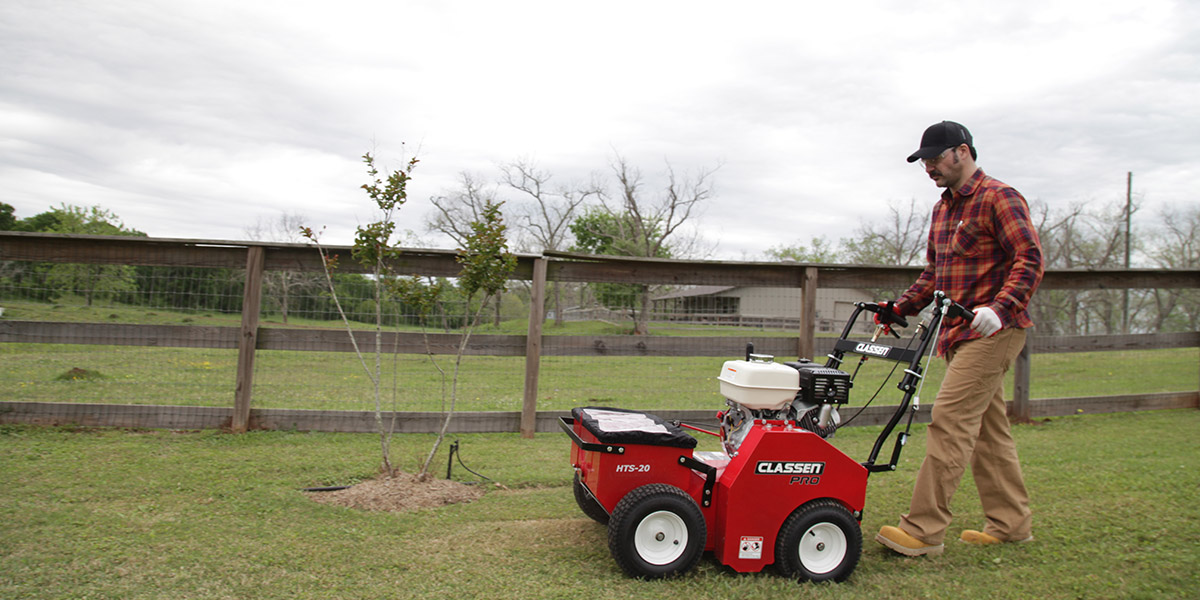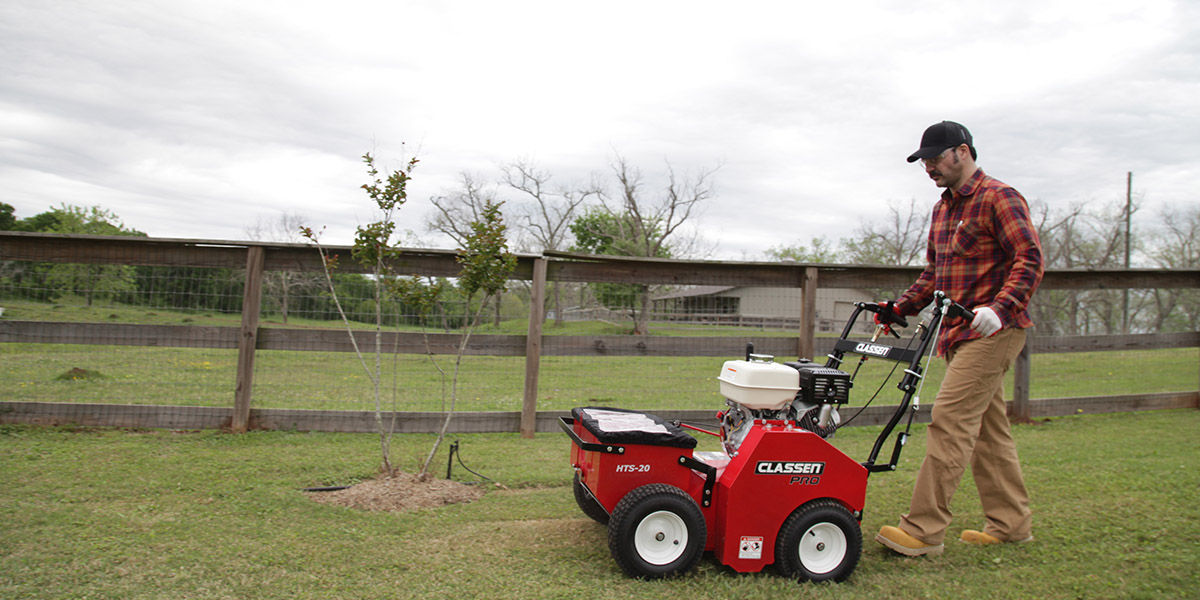 Why Classen Turf Overseeders?
Classen turf overseeders make it easy and convenient to seed a new lawn or overseed an existing lawn. The front seed drop ensures follow-up soil coverage for better seed germination.